Hello!
I just started blogging as I want to share with you guys the outfits I'm wearing or whatever floats my boat. This will be my first ever blog post here and I decided to upload this picture of me taken last thursday at my grandma's 83rd birthday which took place at my family's resort. It was just an intimate party with close relatives and friends invited.
Salmon Tail Hem/ Mullet/ High-low Dress (Mango), Gold-tipped Quilted Black Ballet Flats
Btw I got this tail hem dress at Mango's Sale last May 2012 when me and a couple of cousins went on a weekend trip at Manila just to hang out and go shopping. This was 50% off, I think. I really love the salmon-pinkish tone of the dress which complements asian skin (or any skin color for that matter) and it's in the tail hem/ high-low / mullet style too which is pretty on trend right now. I also paired the dress with my Bucherer Gold Diamond watch which I got from my mom as I can't afford to buy this one for myself (too expensive), assorted gold bangles (vintage & a couple of new pieces), my new gold choker necklace with colorful dangling stuff hanging on it that I got for $3.00, can you believe it?, and lastly my trusty gold-tipped quilted black ballet flats that I wear all the time because it is soo comfortable.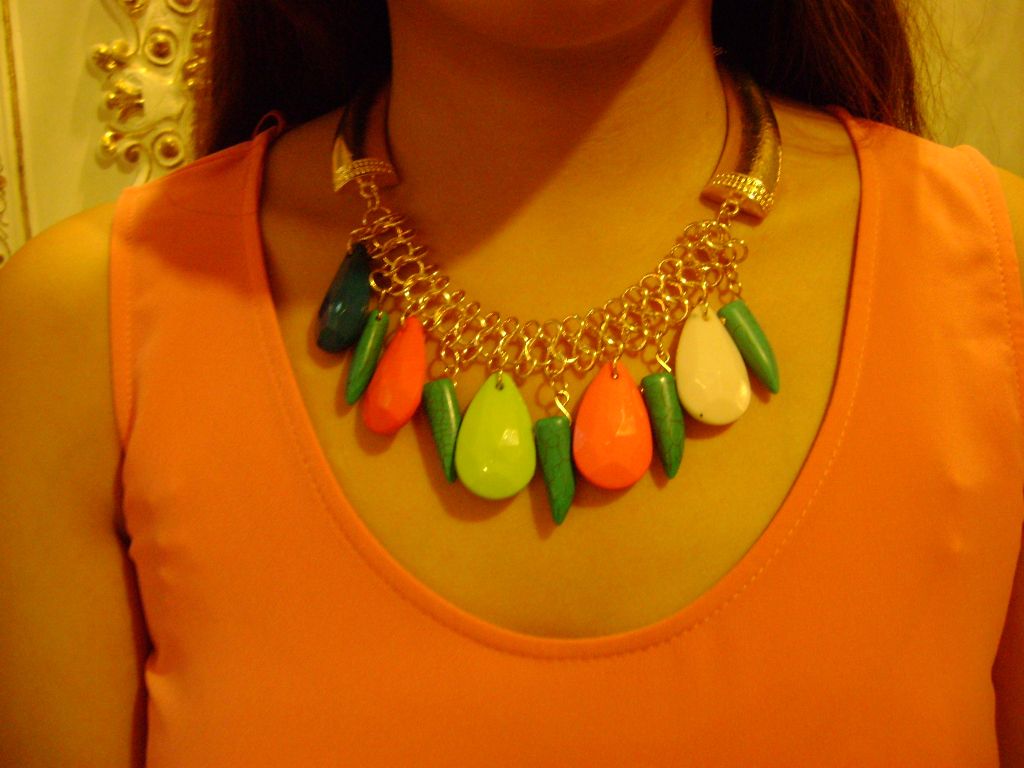 Gold Choker Necklace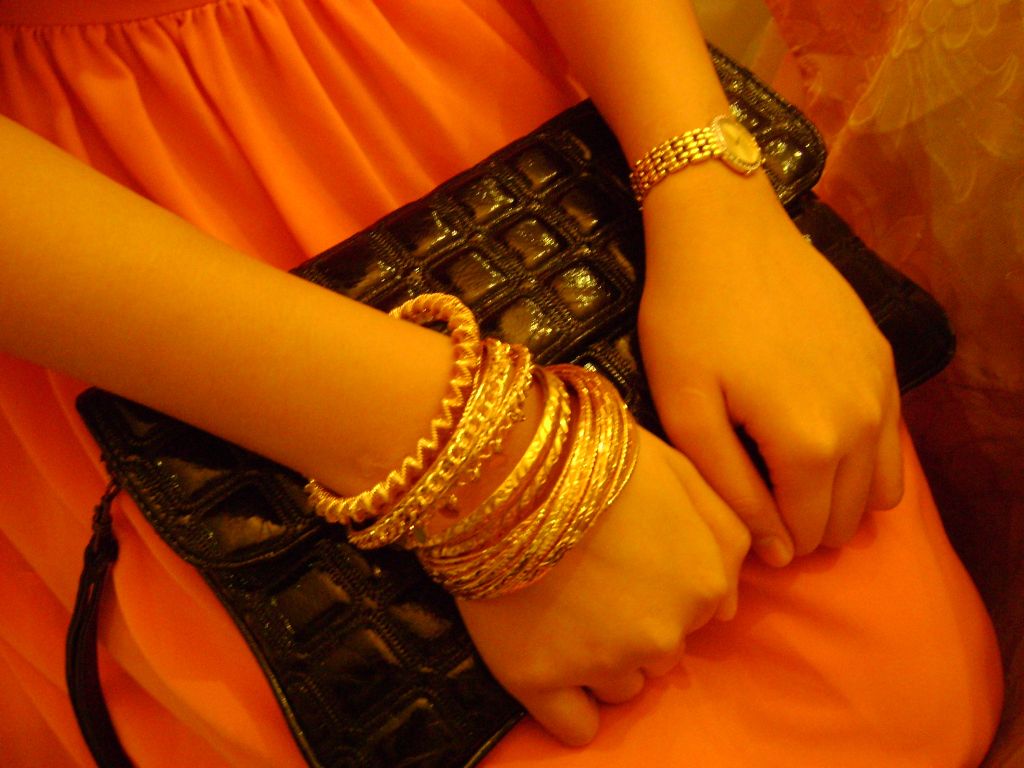 Gold Diamond Watch (Bucherer), Assorted Gold Bangles (Vintage), Quilted Black Clutch Bag
Link for the tail hem dress at the Mango Philippines website is here if you guys want to check it out. It's still currently on sale for PHP 995 (original price PHP 1,450) and is available on their website now for purchase. They are also have free shipping on any order worth PHP 6,000.
Follow me on Twitter!
Follow me on Chictopia!
Formspring: Ask me questions here!