Hello my lovelies!
For a change I'm going to do a
makeup review
and it's on the
Maybelline Clear Smooth BB Cream
which is currently available on the market right now. I purchased this at my local Watsons because I ran out of my favorite bb cream which is the
Etude House Precious Mineral BB Cream
in Sheer Silky Skin
and I wanted to look for a more cheaper one too.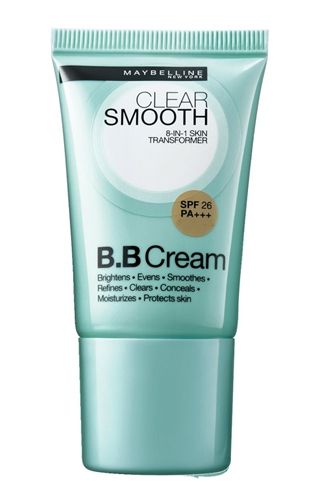 I have been using this consistently for a week now as to give a better review on this product and how it works for my skin. Let me start on the pros, it does not break me out, the packaging is pretty small (and I like it that way) because it's just right to place on your makeup bag when traveling with a carry on as it does not exceed the 100 ml limit, it moisturizes pretty well and it has SPF 26 PA+++. For the cons which is much longer that the pros, first this bb cream doesn't last on my skin at all, within a couple of hours there is no sign of the product on my face. Second, the product is really sheer and for a better coverage you need to apply alot of the product (t
his won't work for you if you are looking for more coverage, it is more like a tinted moisturizer than a bb cream). Third, there is only
2 shades to choose from which is the 01 Fresh and 02 Natural, good thing the 02 Natural shade worked for me (at first I thought it would be too dark but once applied on the face it pretty much just blends in the skin). Fourth, for an 18 ml product it's pretty expensive for P250.00. And lastly it says that it conceals which is totally not true, it's so sheer that it just evens out the skin tone and that's it. Sad to say I just wasted P250.00 pesos on a crappy product. I better go back to my old bb cream. Well that's about it. I hope this review helps you out and I'll see you guys next time. Bye!